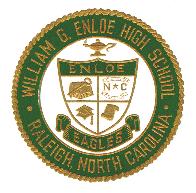 It's nearly that time, hard to believe.
If you're a member of the class, go to Brian Bergin's
Enloe Class of 1986
site and get on the contact list and join the email exploder. There's a lot of fascinating information already starting to flow.
Also, post your life story on Charles Brabec's
Wiki Site for the Enloe Class of 1986
.
And look at and post old photos at Chip Lanier's
Enloe Class of 1986 Blog
.
I'll post any more links as I find them.