We visited our favorite Yokohama Yakitori restaurant again this week, and they have a fancy new printed English menu.
It was too dark to get many clear pictures of the very entertaining menu. It ranged from the simple misspellings.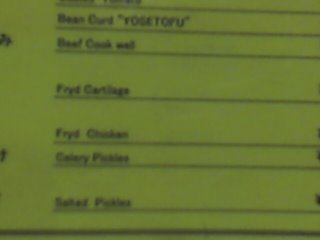 Fryd cartilage anyone?
To the truly incomprehensible.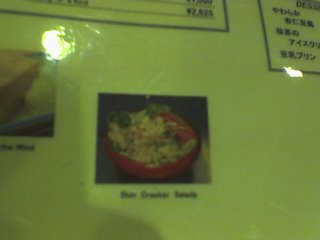 Skin cracker salada?
After
our experience with the sparrow
, we chose to avoid the skin cracker salada.