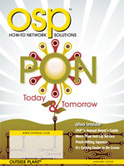 Holy cow, they put my article at the top of the web page. And on the cover of the paper version.
In case your subscription to OSP has not yet arrived, you can see it
here
.
Since the front page will eventually and tragically change, you can also see the article
here
.