My goal, as is everyone's, has always been to one day become the subject of stock photography. This year, thanks to the
OSA Executive Forum
mailer, my dream has come true. Yes indeedy, that is indeed my visage on the inside page of your Executive Forum mailer, posing a thought-provoking question to the distinguished panel.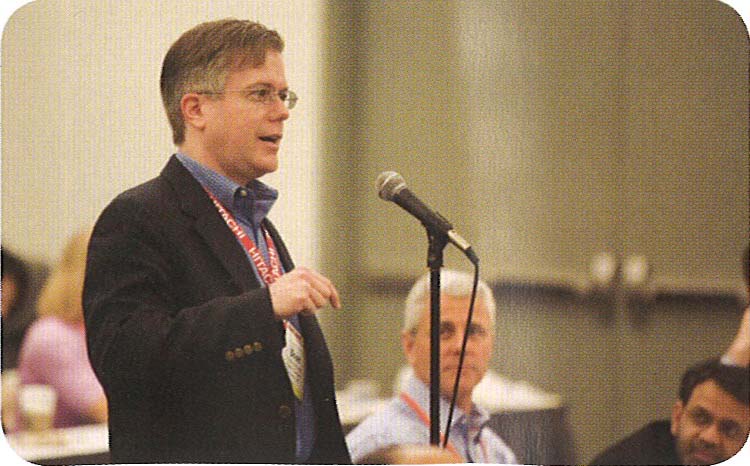 Your humble public interrogator
Unfortunately, I will not be in attendance at the Executive Forum this year due to competing priorities (my daughter's 9th birthday among others). I hope that this will not slow my progress towards stock photography ubiquity.