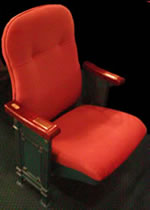 I recently presented at the OBBO show here in Atlanta. Why weren't you there? I know you weren't, because the only people there were the speakers plus a developer/service provider pair from Tenessee. Yes, only two paying customers, as far as I could see. Which is a shame, because there were some very interesting presentations from lawyers, communities, and technical folks.
Attorneys involved in developer and municipal broadband deployments gave presentations on franchising laws, regulations, rights-of-way, and other issues that are of critical imporance these days. Experts from deployments in the US and Europe spoke of successes and lessons from those areas. Plus there was a fascinating presentation on FTTP deployments worldwide by yours truly that was, alone, worth every penny of the admission price.
It was a worthwhile effort, but woefully underattended. Maybe next time they can tape it and sell the DVDs or something.