The city of Lafayette, Louisiana has voted overwhelmingly to allow the public utility to sell bonds to finance a publicly owned broadband fiber-to-the-home (FTTH) network. This despite a huge BellSouth propaganda campaign against the plan.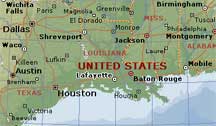 No matter which side you're on, this is a big one for the FTTH industry - which just happens to be my industry.
Good luck, LUS. I have relatives from Lafayette and it couldn't have happened to a nicer bunch of folks. Now comes the fun part - actually getting the network to work. I'm quite envious of those folks who will soon be experiencing the advances that FTTH can bring.
(And if you'd like to purchase some FTTH gear from a company that's deployed over 800,000 units worldwide, feel free to drop me a line. We'd love to help out.)